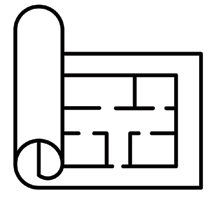 Building/Contractor Services

---
We offer a full range of surveying and mapping services for commercial and residential building contractors.

Our professionals personally oversee the computation, field and office operations, ensuring quality control. By accurately and efficiently providing boundary surveys, proposed building location drawings, building stakeouts, foundation surveys, final surveys and as-builts, we efficiently assist contractors in the swift completion and approval of their building projects.
We also team with both public and private residential home builders and have been a part of (literally) thousands of homes being built across east, central and north Florida. Our firm prides itself upon an unparalleled reputation for our ability to scale and delivery for large development projects while also maintaining a superior level of quality and customer service.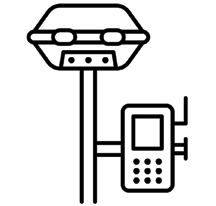 Construction Surveys

---
We are committed to providing the construction industry with accurate layout of building infrastructure and roadway improvements. Quality assurance and a prompt response to the needs of the contractor, engineer, or developer is our number one priority.
Our staff has extensive experience in dealing with the day-to-day concerns and scheduling demands of fast-paced construction projects. We are extremely proficient at reviewing engineering and architectural plans, and utilizing the latest technology to compute and transmit to our capable field crews the survey data required to properly locate the improvements. We direct the field and CADD operations required to prepare and transmit certified as-built surveys to the proper entities for interim inspections and timely approval of the finished project.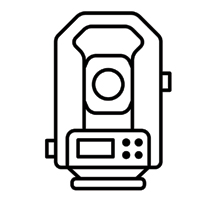 Design Surveys

---
Fielding a winning team is crucial to the success of your large project. Providing vital surveying and mapping services to developers, government agencies, and engineering and architectural firms is a major aspect of our practice. These services include boundary surveys, topographic surveys, tree surveys, environmental surveys, utility surveys, subdivision design and platting, right-of-way surveys, construction layout and as-builts. Our staff interface with the developer, governing agencies, engineer, architect, land use attorney, biologist, contractor, and realtor. This team approach is crucial to the success of the critical path to project completion.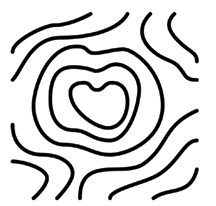 Specific Purpose Surveys
---
Our fully trained crews perform the field survey utilizing state-of-the-art Total Stations and Data Collection Systems. The use of Data Collection Systems ensures accurate results. The raw data is electronically downloaded to our CADD system and our CADD technicians prepare a computer-generated drawing of the site. The drawing is reviewed by a Professional Land Surveyor to assure that it meets the applicable survey standards and the needs of the client. Certified maps and / or electronic files are then transmitted to the appropriate parties, satisfying their special needs.
Specific purpose surveys, such as accident surveys, provide required information that is not normally classified in other types of surveys. An initial consultation is conducted to determine the details of the survey and the optimal method of depicting the desired information in graphic form.
Contact us today for a consultation regarding your specific purpose survey.
American Land Title Association (ALTA) Surveys
---
Sliger & Associates has performed thousands of surveys on properties ranging in size and complexity from single family dwellings to major apartment complexes, shopping centers and massive tracts of land. If we have previously surveyed the subject or adjacent property it will save you both time and money.
Our staff is extremely adept at assisting attorneys, title companies, lenders, and owners in reviewing title reports, preparing surveys or certificates, and legal descriptions for easements and parcels and preparing the proper closing documents. We also provide elevation certificates, Murphy Deed affidavits and work with governmental agencies on special cases such as dock permits and coastal construction requirements.
When it is time to close on the property, you must be certain that the title survey is both accurate and complete. Sliger & Associates employs the land surveying professionals you can trust, because when performance, reliability and professionalism count, our reputation speaks for itself.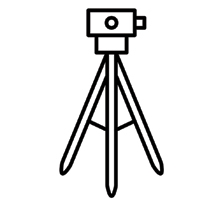 Wetlands Delineation and Location Surveys
---
Wetlands play a crucial role in many land development and building projects throughout the entire state of Florida. Local, state, or federal regulations vary, but wetlands are usually classified as areas that are completely inundated with water for more than two weeks during the growing season. Sliger & Associates has a working relationship with local biologists and are uniquely qualified in this area of surveying.

We locate the boundaries of wetlands, as determined by a biologist and use this information to determine areas of conservation or mitigation, developmental planning, resource planning, environmental impact studies and various other purposes for our clients. Our database of historical information has 40+ years of useful and relevant wetlands information throughout the state.